Forget traditional roles in business finance. Treasury management is a rewarding, exciting and varied career that helps shape the future of an organisation's financial strategy. Treasurers ensure there is enough money to pay the company's bills or to invest in new ventures, and they manage the financial risks in an organisation.
Treasury is a function in all companies (although not necessarily always referred to by the term 'treasury'). As a qualified treasury professional you could work in any industry from music to mining! The skills you acquire are easily transferable, meaning that you can work anywhere in the world. It's a truly global function.
The financial crisis heightened the profile of treasury, increasing its influence and perceived value within organisations and the boardroom. More than ever, corporate treasurers and those engaged in treasury activities are relied upon to source efficient, innovative financial solutions to facilitate business strategy and manage risk.
Bankers and service providers qualified in corporate treasury are also well placed to understand and anticipate their corporate customers' needs, to sell products and solutions efficiently, and to minimise risk to the bank or organisation.
A career in treasury is for you if you are curious, interested in financial markets and good at problem solving. It's also a great choice if you enjoy making things happen and like working with lots of different people. 
You need a combination of technical, finance and social skills, together with a willingness to ask questions and become closely involved in the business and its people. It's also important that you can win trust, work ethically and act with integrity and confidence when making business decisions. Good communication and interpersonal skills are key.
 In-demand skills and character traits include:
good with numbers
technically capable and willing to learn and develop your skills
problem solving, big picture thinker
good at strategic thinking and planning
curious about the wider business with a desire to be in a pivotal role
open to variety and challenge
very good at attention to detail
driven, hardworking and self-motivating
outgoing and sociable
a good communicator
confident to work with people at all levels and from different fields
conservative in terms of financial risk and confident in handling it
We often get asked how treasury differs from other finance functions and roles, so we've made these useful comparisons for you to download. You can view the difference between treasury and accountancy and investment banking, and how treasury varies depending on the size and type of organisation.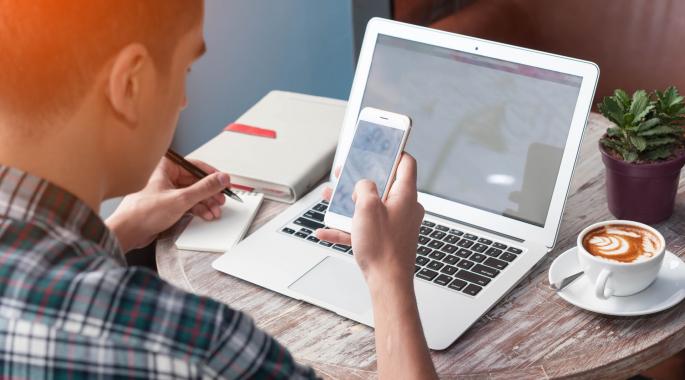 Treasury applies to such a broad range of roles in corporate and financial institutions and consultancies that job titles can vary greatly, for example:
Treasury analysts, treasury dealers and treasury accountants
Risk managers and cash managers
Credit risk and financial analysts
Group treasurers, head of treasury operations and tax directors
Relationship managers and transaction services analysts
Finance directors, financial controllers
Managing directors, company secretaries
Small business owners and entrepreneurs
Non-executive directors
Chief financial officers (CFOs) and Chief executive officers (CEOs)
All these roles do or deal with treasury activity and functions, whether they realise it or not!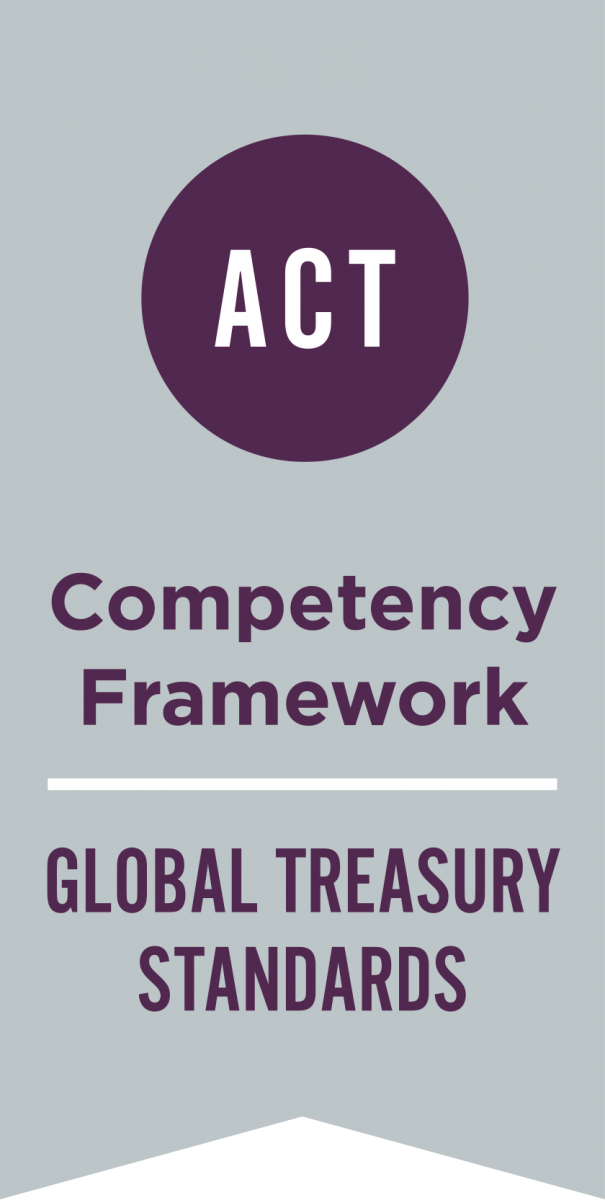 The ACT Competency Framework offers you guidance on the global standards for successful treasury careers. It defines the treasury skills and capabilities needed by treasury professionals to operate successfully in today's challenging business climate.
The three key areas of treasury competency - technical, business and behavioural skills - are underpinned by an individual's personal character and commitment.
How does this apply to where you are in your career?
The skills that professionals need during their careers in treasury vary according to seniority. The competencies have been benchmarked and mapped to four different treasury job levels: tactical, operational, managerial and strategic.
For a full list of competencies according to job level you can visit the ACT Competency Framework
The ACT Learning delivers all ACT qualifications and training courses that have been developed against the ACT Competency Framework, so you can be confident you have the most relevant knowledge. Whether you're looking to take your first steps into treasury, are heading up a global treasury department or need to recruit or train a treasury team, we have something to suit your needs.
ADVICE FOR STARTING YOUR CAREER IN TREASURY FROM FINANCE PROFESSIONALS
When you study an ACT qualification, you become a member of the ACT which gives you access to the ACT Career Hub. This is an online gateway to lots of information, tools and advice that will support you at every stage of your career. It contains CV writing and interview advice, useful soft skills such as how to deal with conflict in the workplace, how to prepare for psychometric tests, to name but a few. The content is designed to build your employability skills and make you a well-rounded finance professional.
You will also have access to the industry-leading magazine, The Treasurer to stay ahead of the latest treasury news and developments. For when you have a spare five minutes, you can join the conversation on the ACT blog. The ACT Policy & Technical team are also on hand with confidential help on queries. You can even sign up for the mentoring service and get advice and support from some of the most experienced people in finance. With discounts on industry events and topical webinars, you can be sure to stay at the top of your game.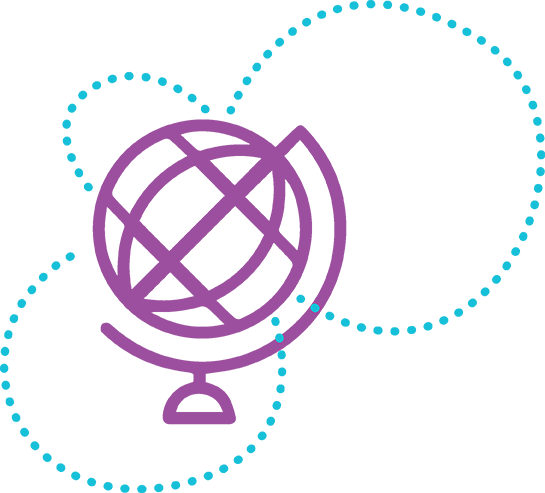 By learning with ACT Learning and joining the Association of Corporate Treasurers, you are truly becoming a part of a global network of successful professionals who are here to support your career success every step of the way!