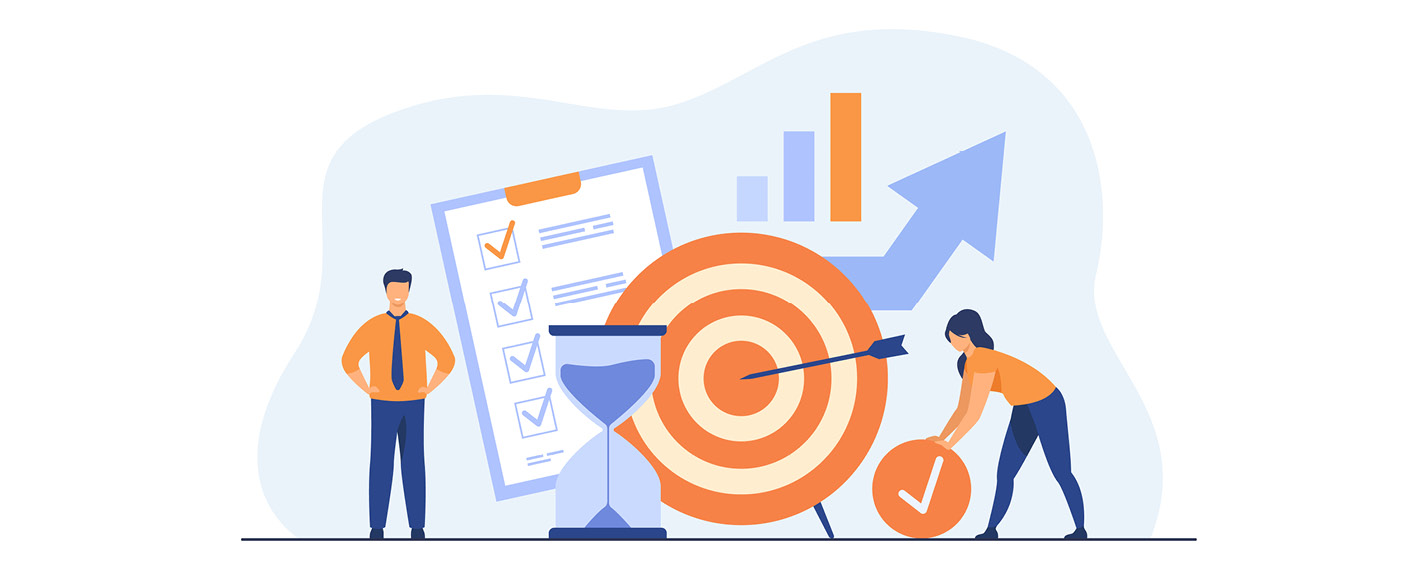 You want to be a successful treasurer, but you may be unsure how to start your journey, or how to continue it. This article guides you through road-tested steps to success, with case studies and tips from your treasury colleagues. It also points you to further useful guides and tools.
Do I need to make a treasury-specific career plan?
You'll progress faster if you do. Key skills treasurers develop are planning and problem solving. So making your tailored treasury career plan is the best possible starting point on your road to becoming a successful treasurer.
"First believe that you can achieve your goal and then go for it."
- Eugene Nxumalo, Treasury Controller, Liberty Global plc
Get your thoughts in order. Ask yourself questions about your aspirations and goals, your skills and shortcomings, practicalities and pitfalls. Be honest with yourself. Map it out using whatever planning model works for you. Don't be despondent if things don't go to plan immediately. Your planning process will stand you in good stead.
"It's the planning, not the plan."
- Catherine Porter, EMEA Treasury Director, CBRE Ltd.
What skills will I need?
The skills you need to be a successful treasury professional are outlined in the ACT Competency Framework, which sets the global treasury standard.
"If you want a job for life, make sure that you have skills that people need."
- Paul Wilde, Treasurer, Shawbrook Bank
You need a combination of technical, finance and social skills, together with a willingness to become closely involved in the business and its people. It's also important that you are scrupulously ethical in your approach, acting with integrity when making all business decisions.
In-demand skills and character traits include:
Good with numbers
Technically capable and willing to learn and develop your skills
Problem solving, big picture thinker
Good at strategic thinking and planning
Curious about the wider business with a desire to be in a pivotal role
Open to variety and challenge
Very good attention to detail
Driven, hardworking and self-motivating
Outgoing and sociable
A good communicator
Excellent at building relationships
Confident to work with people at all levels and from different fields
Conservative in terms of financial risk and confident in handling it.
"Ultimately having the technical skills is vital, whether you are presenting to the board or persuading a business unit, having good treasury knowledge helps convey confidence in challenging situations."
- Roshun Tulkens, Group Treasurer, Mantrac Group
Could my existing skills be transferrable?
Yes. Use the list of skills above to identify those you already have. Then recognise areas where new skills are needed. Use the insight to modify your career plan to upskill where necessary.
"I come from an accounting background and I have a lot of interest in technology. Treasury, as a contemporary and evolving domain, offered me an opportunity to leverage both my technology skills and accounting knowledge."
- Raj Balaraman, Senior manager at PwC
What practical experience do I need?
You may already have some practical financial experience that will help you in your pursuit of a treasury career. Assess your current experience and identify areas where you may need to deepen or broaden it. 
"Try to get some practical treasury experience in a treasury team. The qualifications are practical and will be much more understandable and meaningful with some treasury experience."
- Edward Collis, Treasurer, Save the Children
If you have identified skills or knowledge gaps it might well be worth looking at augmenting your skills by work experience either within your current role or on a voluntary or short-term basis.
"The current job (and your current employer) are often the best place to look for other opportunities to build experience in readiness for your next role."
- Mike Taylor, Managing Director, Accelerating Experience Limited
"I would say that it is always good to start by having a job learning the nuts and bolts of Treasury Management whilst at the same time studying for your professional qualifications."
- Roger Morgan, Treasurer, Dwr Cymru Welsh
How can I get a job as a treasurer?
As part of your treasury career plan you will be looking at your goal of becoming a successful treasury professional and how to get a suitable role once you have obtained the necessary skills. The ACT provide careers advice and job opportunities through its Careers Hub.
"There are not as many jobs in treasuries as there are in other areas of finance. If a department is small, opportunities to progress may be limited. It may be necessary to take a position in another company in order to progress or to increase knowledge and experience. This could require a move to another part of the country, so mobility and flexibility can be helpful.   Specialist financial recruitment agencies can be a source of permanent and temporary opportunities. Becoming a member of the ACT will be helpful and will get you networking early on to build up contacts."
- Association of Graduate Careers Advisory Service (AGCAS)
Will I need to move?
Quite possibly, especially if you want to maintain progress. Keep your options open and carefully consider alternatives. Be prepared to alter your plans and be flexible if unexpected challenges arise.
"Take time to thoroughly consider alternative opportunities even if at first sight they might not look interesting."
- Edward Collis, Treasurer, Save the Children
I'm happy enough where I am
"Being too comfortable can end up wasting your potential and years of your time if you stay too long."
- Andrew Burgess, Treasury FX Manager, GE Corporate
We all enjoy feeling comfortable, but we need to look beyond our short-term comfort. Staying too long in one place or not considering challenging opportunities can hamper your growth and severely limit learning opportunities.
"That when we find ourselves on the edge of our comfort zone, we are best placed to change and adapt. So that is a good place to be. Just not all the time!"
- Margaret O'Riordan, FCT, Executive coach
I feel silly asking questions
If you don't understand something you must ask! Nobody knows everything. Indeed almost every financial disaster and problem included someone not asking a question.
"Never be afraid to ask a question."
- Jill Harrison, Treasury Manager, Whitbread Group plc
The ACT has a wide range of resources that can help you on your way to becoming a successful treasury professional. There are also other people that you may know personally or professionally who can give you good general advice or specific treasury-related information. Practise asking for information and guidance. Most people will be pleased you approached them, and delighted to help you.
"Over my career, I have benefited from the advice of informal mentors."
- Brian Welch, Group Treasurer, Willis
I already work in finance – what should I do next?
Many people already working in the area of finance become treasurers. This is a good start to becoming a treasury professional. Treasury can offer an opportunity to do something different within the financial sector.
Treasury is not accountancy, however, they complement each other. So having both skills in depth will put you in a very strong position.
"I started my career as an accountant. My first move from practice was into a Financial Controller role that included responsibility for cash management and investment management. I had no experience in these areas so hastily enrolled on the AMCT course, which in turn sparked an interest in the other areas of treasury."
- Chris Egan, Head of Treasury, Eurostar
"My career to date has been in financial services, having started out in banking as a graduate trainee at Barclays. From there, I was recruited by Morgan Stanley (my client at the time) into their treasury department."
- Julia Fordham, Group Head of Treasury, Small World
Do I need to study for treasury qualifications?
We strongly recommend it. The ACT's qualifications are recognised globally. For those starting a career in treasury there are different levels of qualification available and a number of different routes through them.
"Studying for qualifications is a great way to grow a career and being able to explain complex treasury matters in simple words is invaluable."
- Paul Gilbert, Deputy Treasurer, Morrisons
"The AMCT studies helped me secure my first role, having the ability to "talk treasury" in interviews and to have some basic knowledge of what was involved in Treasury was invaluable."
- Roshun Tulkens, Group Treasurer, Mantrac Group
We wish you well on your journey to becoming a successful and highly-valued treasury professional.
___________________
Author: Doug Williamson, FCT
___________________
Useful guides and tools
___________________
Ready to start learning?
Choose from:  

• eLearning courses: 45-90 minutes to complete, available online 24/7. 

• Training courses: live skills-based training sessions.   

• Treasury and Cash Management qualifications: internationally recognised courses from entry to master level. 

All our courses will provide you with valuable knowledge as well as easy-to-share digital credentials to demonstrate your learning achievements.