IS ADVANCED CASH MANAGEMENT RIGHT FOR YOU?
Yes, if you are:
Managing the treasury or cash management function on a multi-domestic and multi-currency basis, centralising both payments and receivables and providing reconciliation support.  This includes optimising liquidity for the investment of surpluses or the funding of deficits on a regional and global basis.
WHAT WILL YOU GAIN FROM THE ADVANCED CASH MANAGEMENT COURSE?
A course delivered by seasoned practitioners from both banking and corporate treasury, offering the unique ability to see both the demand and supply sides of cash management.
A comprehensive and detailed online programme, broken down into four modules over four consecutive days.  Each module will cover key aspects of Cash Management in order to strengthen understanding
Live practice on exercises, real case studies with the emphasis on group work
The course will provide you with valuable practical skills you can instantly use at work.
CPD is a personal commitment to keeping your professional knowledge up to date and improving your skills. The ACT's CPD scheme focuses on what you learn and how you develop throughout your career. ACT members who attend this training course can count this towards their CPD learning and should record this in their CPD log. For more information on the ACT's CPD scheme visit: www.treasurers.org/cpd
ADVANCED CASH MANAGEMENT COURSE STRUCTURE
Opening session
Introductions
Set learning objectives
Introducing the "The House of Cash Management".
The 'House' of Cash Management
The foundations of the House
Bank accounts and bank account structures
Payable and receivables
Liquidity and finance
Technical infrastructure
Other 'flow' businesses
Other external issues.
Bank accounts and bank account structures
Bank accounts at 'home'
Bank accounts 'away'
Optimal structures for Corporate Treasury
Case study preparation.
Payables and receivables
Analysis of the instruments involved in payables and receivables cash flows
Domestic and international clearing systems and settlement systems
Optimal solutions for Corporate Treasury
Case study preparation.
Liquidity and finance
Options for liquidity and finance solutions
Multi-currency, cross-border solutions
Case study preparation.
Remaining issues
Technical infrastructure overview
Other 'flow' businesses
Other external factors.
Case Studies
Case Study: ABC Company
Case Study: XYZ Corporation.
Plenary and action planning
What is the current extent of your knowledge of Cash Management?
Have you achieved what you set out to learn?
How will you be applying this at work?
WHAT YOU GET BEFORE THE DAY
As part of your training course booking, you will receive pre-course material in advance of the day as well as 60 days' access to our Cash Management eLearning course (usually £265 + VAT). Part of the First Steps in Treasury series, this interactive online training offers an overview of the cash management function, including risk and return, sources of debt and 'nvestment appraisal. 
The course will be covered over four highly interactive sessions, each session lasting 3 hours with a 30-minute break after 90 minutes. The sessions will be held on four consecutive days. 

Date and times:
31 October - 3 November 2023
Typical structure:
Registration 9am UK-time
Session timings each day

9.30-11.00 UK-time
11:30-13:00 UK-time
All sessions are designed to optimise your learning experience with ample opportunity for you to engage with the trainer and other course participants throughout the virtual classroom.  In this environment, the trainer will cover the course content and learning outcomes using different perspectives to reinforce understanding and practical application of knowledge. We have designed our virtual training courses to ensure you get the best learning experience possible. Throughout the course you will use a range of tools and techniques including case studies, break-out rooms, group exercises and live chat, to ensure that you are able to engage and interact with your trainer and share knowledge and best practice with your peers.
Session 1: 3 hours (with a 30-minute break after 90 minutes)
Introductions, objectives setting and core definitions
Cash management in practice - this is setting out the goals of cash management for a group treasurer
Overview of The House of Cash Management
Bank Account Structures
On-line multi choice quiz covering the above content.
Session 2: 3 hours (with a 30-minute break after 90 minutes)
Payables and Receivables
Start Case study one 'ABC Company Limited' in virtual groups - provide case study overview and delegates in their virtual groups to provide collective view on where bank accounts may need structured to incorporate the transaction types in the most efficient manner.
Session 3: 3 hours (with a 30-minute break after 90 minutes)
Liquidity and Finance - the management and optimisation of both surpluses and deficits
The technical infrastructure around cash management
The continuation of case study one by amending after the feedback provided at the end of session 2, plus then including the optimal Liquidity and Finance option in each region and the technical infrastructure required to manage this on a local, regional and global perspective.
Session 4: 3 hours (with a 30-minute break after 90 minutes)
Reflect on case study one, including an overview of the actual structure in use today
Other impacts around cash management
External factors affecting cash management solutions
Case study 2 - overview provided, again working in virtual groups, now using all the knowledge gained from the previous 3 sessions
Present the ideal solution as XYZ Corporation moves from a de-centralised treasury process to a centralised treasury process and finally to run through the actual live structure in use today
End of course reflection, including how each delegate now feels about Cash Management.
WHAT YOU GET AFTER THE DAY
A recording of the course and presentation material which you can access online for 60 days or download and a digital badge to share with your network to showcase your achievement. Our training courses are regularly reviewed and update, so when you display your badge on your email footer or LinkedIn profile, your network will know that you have gained up to date knowledge and relevant skills.
More importantly, you'll gain valuable practical skills you can instantly use at work.
Richard Bottomley Hon FCT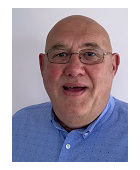 Richard spent almost 40 years as an employee of the Midland Bank / HSBC Group, where he held several senior leadership roles, including as the European Head of Payments and Cash Management Sales. He is recognised by the industry as being a leading practitioner and subject matter expert in the field of International Cash Management, as evidenced both by his professional qualifications and by the many requests for him to speak at conferences and on training events related to the industry.
Richard's status within the Corporate Treasury world was recognised in 2012 when, upon his retirement from the HSBC Group, he was made Honarary Fellow of the ACT. Since his retirement, Richard has offered both Consultancy and Training to both corporate and banking employees, in order to pass on his wealth of knowledge in his chosen field.
Andy Ryden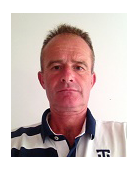 Andy's banking career spans four decades, almost all of which has been dedicated to Transactional Banking and he has held senior leadership roles at both HSBC and Barclays. At HSBC, Andy was European Head of FI Sales and then Head of UK Sales in the Commercial Banking space.
At Barclays Corporate in 2008, he was tasked with 'professionalising' the UK Cash Management Sales Teams and rolling out a specialist National Deposit Sales Team responsible for the conquest of new sources of liquidity for the bank whilst aligning behaviours of the generalist sales force to the banks strategy. In parallel to this, he co-ordinated the formation of the International Sales Teams and in 2012 moved to the US to launch the Barclays Corporate in North America.
Since retiring from banking in 2014, Andy has focused his time offering Consultancy & Training to the next generation of Cash Management professionals. In addition to working with the ACT, Andy has also worked with organisations such as Deutsche, HSBC, JP Morgan, Soc Gen and others as he enjoys passing on his decades of knowledge to those who wish to learn. 
Dates and times:
31 - 3 November 2023
Typical structure:
Registration 9am GMT
Session timings each day

9.30-11.00 GMT
11:30-13:00 GMT
Platform:
Microsoft Teams
Fees: 
ACT member/ student or employed by an ACT CPD accredited employer/business member organisation - £1,340 

£1072

Member of another accountancy body - £1,420 

£1136

Non-member - £1,575 

£1260
* fees are subject to local rate of VAT where applicable.
Can't make it for this date but want to attend the next available session? 
Discounts:
Group discounts - if three or more people from the same organisation book onto any ACT training course, they qualify for 25% off the combined course fee **

We can also deliver this advanced cash management training course to companies with teams that are interested in taking the course, tailoring it to your business needs. Find out more about in-company solutions here.