ASSISTANT GROUP TREASURER SUZANNE PERRY TELLS MATT PACKER ABOUT HER ROLE AT GLOBAL BUSINESS INFORMATION AND ANALYTICS PROVIDER RELX GROUP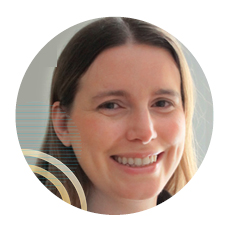 How did you find your way into treasury, and what has been your career path to date? 
Back in 2000, I qualified as a chartered accountant at Deloitte, thinking that I wanted to do something in business. But I realised once I'd qualified that I didn't know which role to seek out.
As such, I asked my recruitment consultant to send me for a range of roles. I didn't really know about treasury – at Deloitte, I'd worked in the middle-market team. But I went along for a treasury role at RELX Group, then known as Reed Elsevier, and I got on really well with the lady who interviewed me.
It seemed like a great cultural fit, and everything that she said about the role sounded really interesting: I could get an overview of the business, but on the cash-flow side rather than profits, and it was very analytical, which suited my natural abilities. So I thought, OK, I'll give it a go. And I've been here ever since – coming up for 18 years now.
My initial thought was that I'd move within the business: the chap who did the treasury analyst role before me went across to internal audit, and he's still in one of our divisions, but I realised that I wanted to stay in treasury so I could do my ACT exams. So I did my AMCT and MCT. Just as I'd got qualified, a treasurer role in RELX's Swiss office came up. And that's where most of the debt issues and all the derivatives deals were done.
I went across to Switzerland in 2009 for a secondment that was meant to last two years, but I didn't come back for five! Since April 2014, I've been assistant group treasurer. When our old group treasurer retired, a member of our US team took over the role, based over there. So I provide assistance from London.
All of my treasury work has been with RELX, and I've enjoyed pretty consistent progression while I've been here.
Which transition that you have made from one role to another has proven to be particularly significant, and why?
Definitely my move to Switzerland. My initial RELX role in London revolved around treasury accounting and analysis – reporting on and scrutinising what other people had done. But in Switzerland, I headed up the team that did the trading. The most powerful realisation I had was that you couldn't have a bad day and then undo it the following day. You had to be 'on it' every single day.
It was hugely enjoyable to think that I could finally use the skills I'd acquired to benefit the company – what I did actually fed through to earnings per share, so I was doing my bit. And it turned out that I was quite good at trading and debt issuance, so my level of job satisfaction went up significantly – and, no doubt, my profile within RELX, too.
They kept asking me to extend my secondment, and it fitted in quite well with my personal life. I'd got married the year before I went, and after two years in Switzerland, I had my first son, and after four years, I had my second. I didn't take much maternity leave, but then I didn't really want to – my husband wasn't working much at the time, and our flat was only five minutes' walk from the office.
As well as being quite easy in terms of work-life balance, it was a good bridge to the more senior role in London.
Which type of treasury work do you most enjoy?
Anything that comes under the heading of 'project work'. For example, debt issuance – or I sometimes work with the tax team on big tax projects. I quite enjoy something that has a beginning, a middle and an end, and with a debt project, you get instant feedback afterwards because you can see how the debt is trading in the secondary market. It's pleasing to see the results of your work play out in real time.
Sometimes, cash management projects can go on for a long time – in a way, it's like compliance. And I did an IFRS 9 project back in 2017 to prepare us for adopting the standard this year, and that involved a lot of work. Compared to the debt issuance I worked on last year, where we got a big pat on the back for a smooth journey, no one seemed to notice the work I did on IFRS 9, because nothing went wrong… but it took an awful lot of work to ensure that that was the case!
Talk about your current role and what you like about it.
As assistant group treasurer, I essentially shadow the group treasurer. He's got a lot of responsibility – he reports in to the CFO, and in addition to covering the treasury role, he also oversees pensions and insurance. And he just doesn't have enough bandwidth to do all of that globally, so I pick up some UK-regional responsibilities. I have some of the UK pensions admin team reporting in to me, as well as treasury staff.
What I like about it, I would say, is the variety. The pensions work was a new addition this year, so the brief is always changing. As we're always trying to do things more efficiently, it typically means that something new comes up every year.
I also like the people here. Not only are the treasury team, and broader finance team, very strong technically – they're also quite mature, in terms of the way everyone interacts with each other. Everyone's got a strong grasp of work-life balance. Everyone understands that most people have commitments outside work. And everybody tries to support everyone else in managing those commitments.
Which qualities and skills do you believe to be the most important to an effective management of your role?
While the technical skills are important, soft skills are, too. There's a strong requirement to listen to, and understand, other people's points of view. Once you can see what they're trying to achieve, you can focus your efforts on delivering efficiently what they need. Whether it's someone internally who's asked you to do something, or you're handling queries from banks or investors, if you don't properly listen to and understand the relevant questions, or the sense of what those people are looking for, then you can really miss the boat.
Personal relationships are extremely important. As I've been here for so long, I've naturally seen a lot of people move out from the treasury or finance team into RELX's various businesses. So it's really helpful to just check in with those people every so often and keep the relationships going. It means that, in quite a large-scale work environment, I've got a readymade network to get something done quickly.
Tell me about your involvement with the ACT – how do you feel the organisation has helped you during your career, and how have you participated in its work?
The big thing for me is, I came into RELX from a chartered accountancy background and picked up the treasury work there – but had never seen treasury done anywhere else. So when I did the AMCT exams, the most reassuring revelation was that the way RELX does things wasn't specific to the firm. It was actually following what was laid out as best practice.
Key areas I recognised in our treasury policy were in fact what the exam said were vital ones to cover. It really gave me confidence to know that what I was learning at RELX were transferable skills. Some areas went outside my RELX experience, but when I came to them later on, I had an instant technical base – like an internal reference book – to go back to.
I enjoyed the AMCT so much that I decided to go straight on to the MCT. I took six months out in the middle of the MCT to get married, because my husband inconsiderately proposed about a month after I'd signed up for it! But I really enjoyed the more advanced course, because I think if you've got plenty of work experience under your belt and a firm technical base from the AMCT, it's where treasury starts to become more of an art than a science.
Its whole approach is, "If you were in this situation, what would you do?" And there's probably a range of correct answers. There are certain, core things that you will need to think about – for example, you'll always get a mark for saying, "Check with the tax team; check with the accounting team." But on a wider level, it's about coming up with an intelligent way of working through the relevant scenario. And I really like that sort of thing.
Indeed, I particularly enjoy projects where there isn't a precedent. A few years ago, I got involved with efforts to think about what we would do for our viability statement. Some people like to follow a template and what's been laid down before, but I quite like working with a blank sheet of paper. So I got a lot out of the MCT because it was much less prescriptive.
My qualification came through just before I went off to Switzerland – which was great, as I worked so hard to reach MCT level – and I've since been made FCT. And I think that doing the MCT on top of the AMCT shows that I've got a flair for treasury rather than just being good at learning things. As you get into more senior roles, the MCT really differentiates people.
I feel quite loyal to the ACT. I try to go on as many courses as I can, and I always go to the ACT Annual Conference because it's such a great opportunity to network, and there's an excellent range of sessions on offer. Over in Switzerland, the lady who used to be my deputy has started doing her treasury exams – in fact, she may be AMCT-qualified by now. So if colleagues of mine are looking to progress in treasury, I will advise them to do the exams.
Just recently, I've tried to get more involved to extend my help to the treasury community. At the ACT's Treasury Forum last November, I was a facilitator in a roundtable discussion on debt, and I was on a panel session at the ACT Annual Conference back in May.
Plus, I'm part of the ACT's mentoring scheme. Every month or two, I speak to a chap who is much earlier on in his treasury career, and just encourage him that he is on the right track, and perhaps impart a few perspectives drawn from my experience.
I've learned so much over the years, so if I can help other people, I think I should. Everyone needs to learn for themselves to some extent, but it can be valuable to let people know how certain problems look from different angles, and pick out things they may not have considered.
The person who has most inspired you in your working life is...
I would have to say Paul Richardson, who was group treasurer at RELX when I joined back in 2000.
Because...
Again, it goes back to culture. He achieved a lot in his time at RELX, but was always so supportive and treated everyone very fairly and straightforwardly, so that really set the tone. The culture and environment he established applied to him as much as to those who reported in to him. It was all about meeting the relevant goals. If something went wrong, it wasn't about whose fault it was – it was about fixing it and moving on. You knew he had your back, even if you made a mistake.
What you like best about treasury is...
The variety of the work, and its technical nature. I'm quite black and white in how I think about things, so it pleases me that I can find clear-cut answers by working the numbers, rather than being adrift in a sea of grey.
The work challenge you would most like to fix is...
The seasonality of the work. Everybody here is employed full-time for the whole year, and we really do have peaks and troughs. So I spend about six to nine months of the year absolutely manic, and then the last three months of the year catching up on admin I should have done in the first nine months.
If I could somehow have a time machine and allocate my time to suit the workload, so it's more evenly distributed… well, a less fictional solution to that problem would be the greatest challenge for me to crack!
What one thing would you say to inspire someone to pursue a treasury career?
There are great opportunities in this field. If you have an analytical brain and you're mathematical, it's a very interesting area. You could work for a range of different companies – in fact, when I was in Switzerland, I was contacted by a lot of firms, and if I'd wanted to move over there permanently, it would have been quite easy for me to find the work. You can build up a lot of transferable skills that will enable you to move from company to company and country to country.
Cash is cash wherever you go. In that sense, I'd say treasury is more flexible than, say, accounting, where you'll have different standards in different territories. So yes – a breadth of opportunities is the advantage I would highlight to anyone thinking of going into this profession.
____________________
Source: The Treasurer magazine