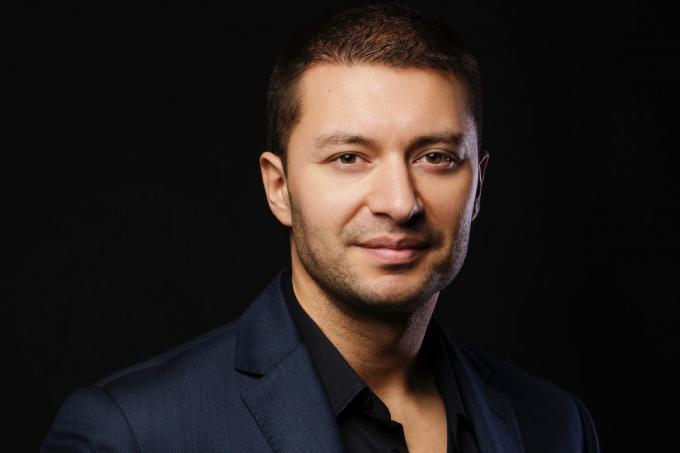 EQUIP YOURSELF WITH THE TOOLS YOU NEED TO BE ABLE TO QUESTION STATUS QUO IN A PROFESSIONAL MANNER
With over eight years multinational environment experience, Maciek Szafranski has progressively been moving up the ranks. 
In 2016, Maciek took on an exciting new challenge as EMEA Treasury Cash Manager for Whirlpool Corporation, leading a team of three treasury specialists in Lugano, Switzerland and taking responsibility for front office operations and treasury technology development within EMEA. Things are cetainly going well as this dynamic team just recently won first prize at the 2018 Business International Finance Awards in the "Administrative & Financial Processes" category!
Having completed his Masters in Finance and Accounting, Maciek has continued to nurture his professional development. "I hold the Certificate in International Treasury Management, which at the time I took it, improved my understanding of treasury far beyond my job scope. Currently, I'm studying towards the Certificate in International Cash Management (CertICM) and the CIMA Professional qualification. Management accounting knowledge combined with treasury and cash management expertise, allows me to effectively cooperate in corporate environments with senior management and external counterparts. CertICM is widely recognised across Europe. Having it on your CV sends a clear message and elevates the discussion into a different level."
Maciek strongly believes that qualifications support all areas of his job role - "There is not even one day in which I'm not using the knowledge I've gained. Starting from daily activities, through controls, bank connectivity channels and technology developments. I have all the tools to independently take decisions and support my team with expertise when it's needed."
Following a significant M&A transaction, Maciek moved to Switzerland to lead EMEA cash management and was appointed a project leader for the migration of Cash Management function (Belgium to Switzerland) as well as a treasury lead in all post-M&A restructuring processes, for example: planning, cross functional alignment, formalising policies, bank relationship, technology developments and change management.
Having successfully completed post M&A integration and stabilisation phases, Maciek is now in charge of redesigning Whirlpool's EMEA Cash Management model. "This is a pan-regional and cross functional project involving the design of new liquidity structures, communication channels and full automation of treasury processes. I'm expecting a significantly positive impact on FX management, reporting, cash visibility, automation and accounting processes."
When asked specifically what his objectives for taking an ACT qualification was, Macriek said, "Becoming an EMEA Cash Manager at the door steps of a post M&A integration suddenly makes you a reference point for all treasury aspects, and you definitely want to avoid saying "I don't know" to senior management. I also had to build my position within the team I was managing. I understood, that I needed to be able to question status quo in a professional manner, explain treasury matters to a non-treasury colleagues and propose a best in class solutions."
It was almost nine years ago, that Maciek was offered an internal move to a newly created treasury back office function. It was an unknown area for him and he wasn't sure what to expect - "Looking back, I can only say it was one of the best choices I've made!" Maciek is a testament to how hard work and dedication pays off in career development. Having gained significant experience over the years he's leading a team of three specialists overseeing 30 countries and 70 entities of combined sales of 4,9billion USD (FY 2017 results) and loving it!
A key to career success is to be able to question status quo in a professional manner, explain treasury matters to a non-treasury colleagues and propose best-in-class solutions.
Maciek Szafranski, EMEA Treasury Cash Manager, Whirlpool Corporation