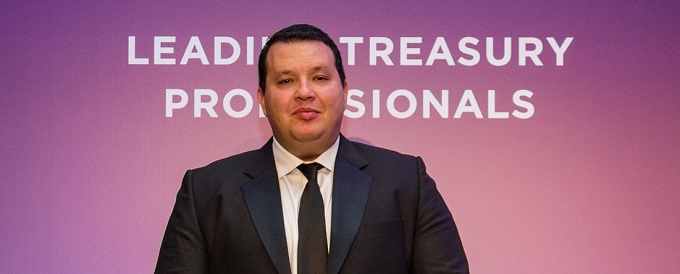 THE KEY TO SUCCESS IS NOT ONLY SKILLS AND EXPERIENCE, BUT ATTITUDE AND WILLINGNESS TO SUCCEED
Adam Boukadida, formerly deputy treasurer at the aviation group, assumed his responsibilities as acting group treasurer at Etihad Aviation Group (EAG) in May 2017, bringing more than 15 years' of knowledge and experience in treasury management, global markets and banking to the role.
Under his leadership, the treasury team at Etihad has completed a global transactional banking project. The goal was to rationalise the number of accounts and banking partners, reduce costs, eliminate manual interventions where possible and move to increased straight through processing, an end point that was reached six months ahead of schedule.
EAG has also made a significant investment in financial technology, leading to the replacement of two separate treasury management systems with a single consolidated system to manage all treasury operations and financial risk management including commodity risk.
Boukadida's achievements include developing the 70-strong treasury team, leveraging the different skills and talents in a way that supported Etihad's business and technology objectives. The implementation has brought a simplified payments infrastructure, improved cash visibility and significant cost and time-savings, across the global network.
In the same year, the treasury team also raised $1.5bn via a sukuk programme, the largest ever in aviation history.
Adam's achievements was recognised at the ACT Middle East Deals of the Year awards where he received the award for Treasury Professional of the Year in a private sector organisation and also the AMCT Achievement Award.
Boukadida said: "I am honoured to be recognised for this award. Credit goes to my team that has worked tirelessly to implement the many strategic initiatives we have implemented over the past 12 months to provide a stronger framework for our business."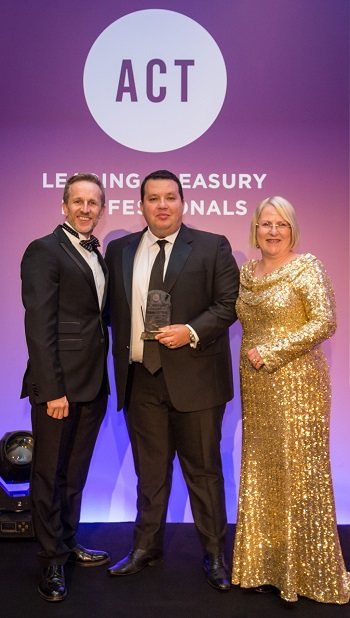 The judges said: "Adam has demonstrated the value treasurers can bring to an organisation. He has also been a very strong advocate of ACT treasury qualifications, identifying the skills needed by United Arab Emirates nationals and proactively championing the training cause," they said.
What Adam enjoys is how treasury has evolved to become a far more strategic business partner to the CFO, business, country heads and the board. Origionally interested in banking, Adam began his career with RBS, where he discovered treasury. His impressive career ascent has seen him develop his career experience at Marex Spectron, Kimberly-Clark, Tesco, National Bank of Abu Dhabi to his current position at Etihad.
Here his people skills are as celebrated as his expertise - as the Head of UAE National Development at Etihad Airways credits, "Adam is a great people manager and motivator with superb coaching and mentoring skills. In 2013, Adam started a very successful training and mentoring programme for employees in treasury department with a focus on developing young Emirati professionals in the field of corporate treasury. Adam is a strong believer in the importance of developing sustainable local talent that will ensure business success and continuity. He has been driving a strong talent management strategy that proved to be successful and accelerated the development of young Emiratis in the field. Adam also worked on establishing strong partnerships with international professional bodies such as ACT that facilitated building professional career paths and qualified talent pool for the business."
For a successful career in treasury, your people skills are equally important as your technical skills - the right combination of both, only leads to success.
Do you know someone who deserves to be the next Middle East Treasury Professional of the Year?
You can nominate their achievements to be recognised at the next Middle East Treasury Awards!
As well as the Treasury Professional of the Year, we will also be recognising treasury service providers – those individual bankers, consultants, treasury suppliers, legal and recruitment specialists who have gone the extra mile for their corporate treasury clients.