THE ASSOCIATION OF CORPORATE TREASURERS (ACT) IS THE ONLY PROFESSIONAL TREASURY BODY WITH A ROYAL CHARTER.
We set the global benchmark for treasury excellence and lead the profession through our internationally recognised qualifications, by defining standards and by championing continuing professional development. We are the authentic voice of the treasury profession representing the interests of the real economy and educating, supporting, and leading the treasurers of today and tomorrow.
We educate
through our competency framework, qualifications, training and in-company learning programmes
We grow networks
through events, conferences and regional groups
We guide, inform and support
through our policy and technical work, our webinars and publications and our membership services 
OUR ACCREDITED TRAINING PARTNERS
The ACT endorses other training providers that deliver courses which supplement the treasurer's toolkit and supports them through their learning journey.
BENEFITS
Learners from our accredited partners are eligible to receive a 10% discount* on the learning materials for ACT qualifications, eLearning and training courses. When booking please use the relevant discount code at the end of the booking form to apply the discount. You can find the relevant code underneath our partners' names above. 

If you would like any further information about ACT qualifications, please get in touch with the Association of Corporate Treasurers at learning@treasurers.org.

*Proof of membership is required.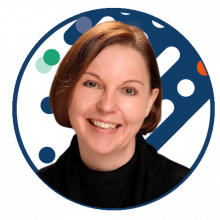 These qualifications have done much more than just adding to my technical skills. They have shaped me into a different person. I have gained resilience, emotional strength and so much joy and satisfaction on my journey. I think much more widely and admire diversity as it doesn't scare me anymore. If we gain more knowledge and a better understanding of all areas of treasury, we start to appreciate new and different ideas. 
Carol Rech, Director of Operations, Leggett & Platt